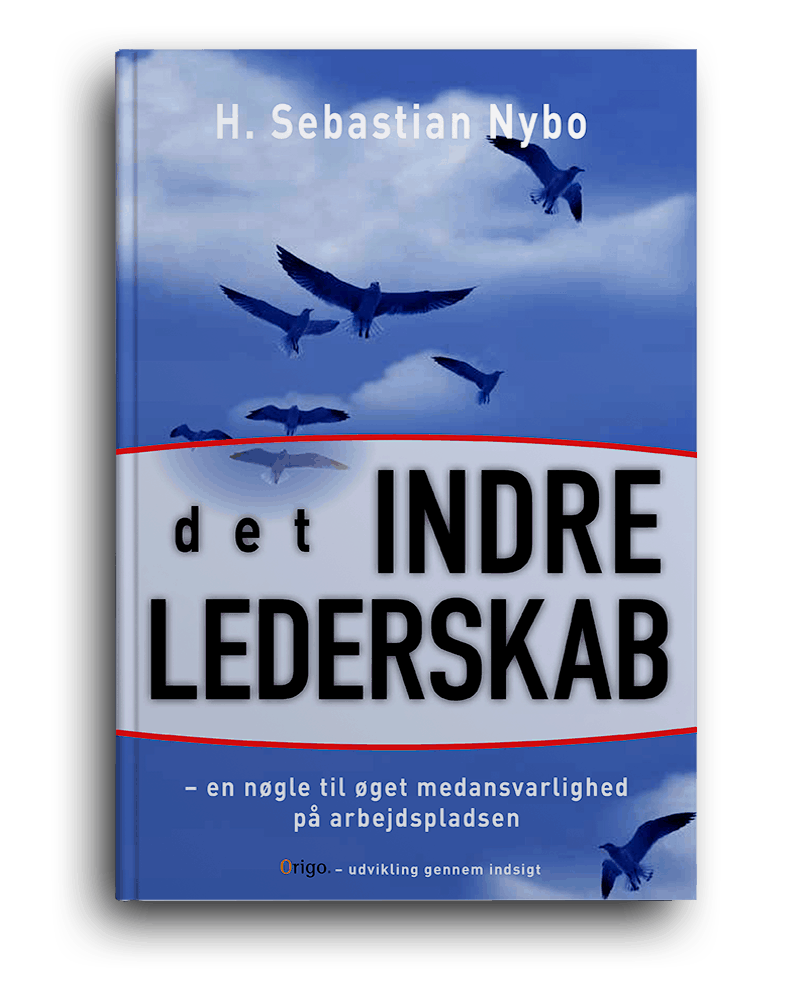 Inner Leadership (2002) - in danish
The book INNER LEADERSHIP creates, via a coherent chain of theories and models, a good overview of the empowerment processes and is therefore a good tool for everyone who works to increase the degree of self-management in business.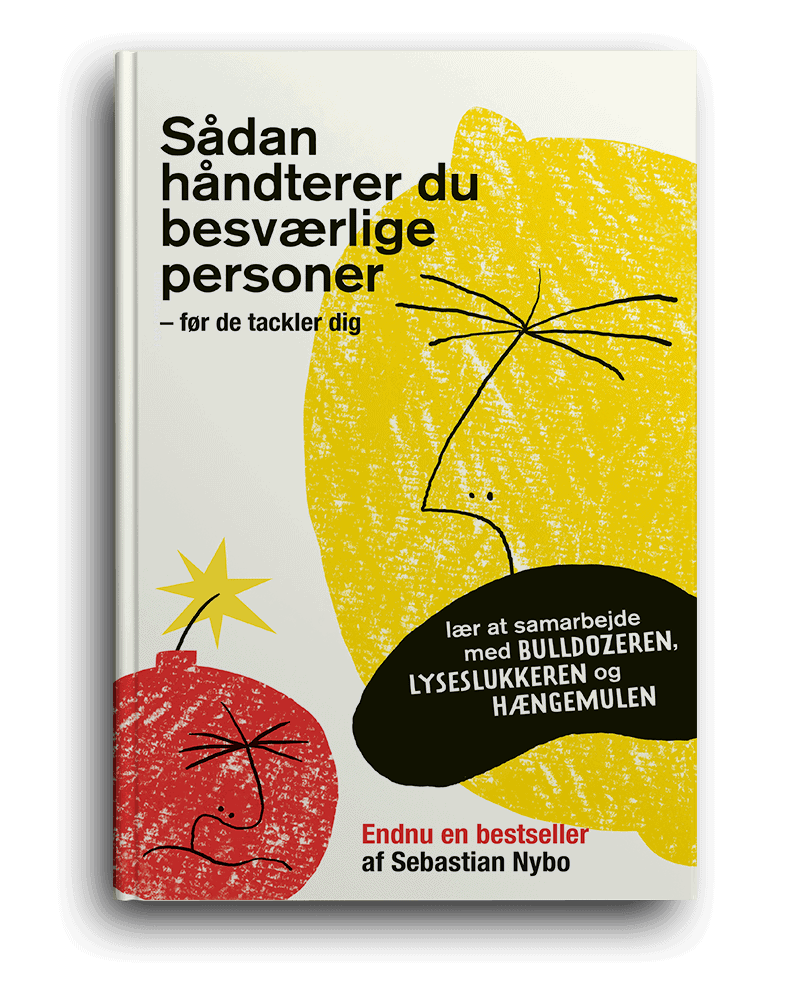 How to handle difficult people (2009) - in danish
Difficult people. We all know them. They can be incredibly time consuming. And we can not avoid them. But we can learn to handle them constructively so that they do not drain us of energy and work satisfaction.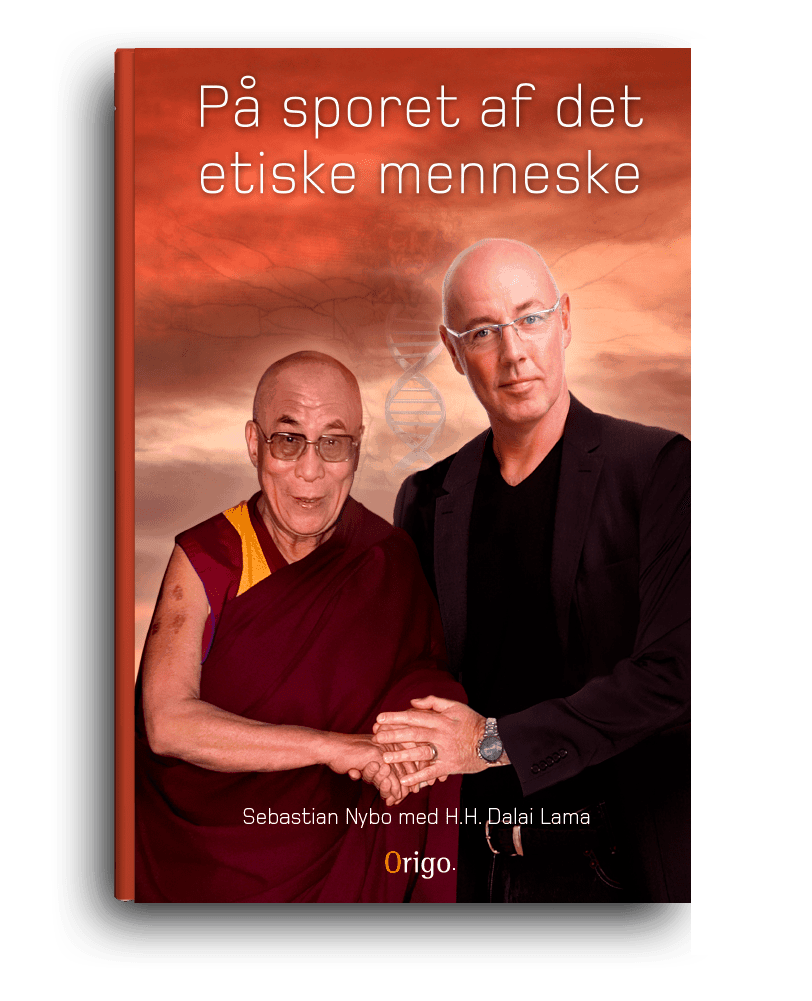 Be Generous and Prosper (2009) - in danish
Sebastian Nybo is the first Dane to have some long conversations with His Holiness the Dalai Lama in order to publish a book on ethics and responsibility in the world – from individuals to companies and government organizations.
The world is at a stage where it is no longer possible to just look the other way. It is necessary to find new initiatives and a new understanding that we are all in the same boat. We all have a responsibility no matter our job, education and background.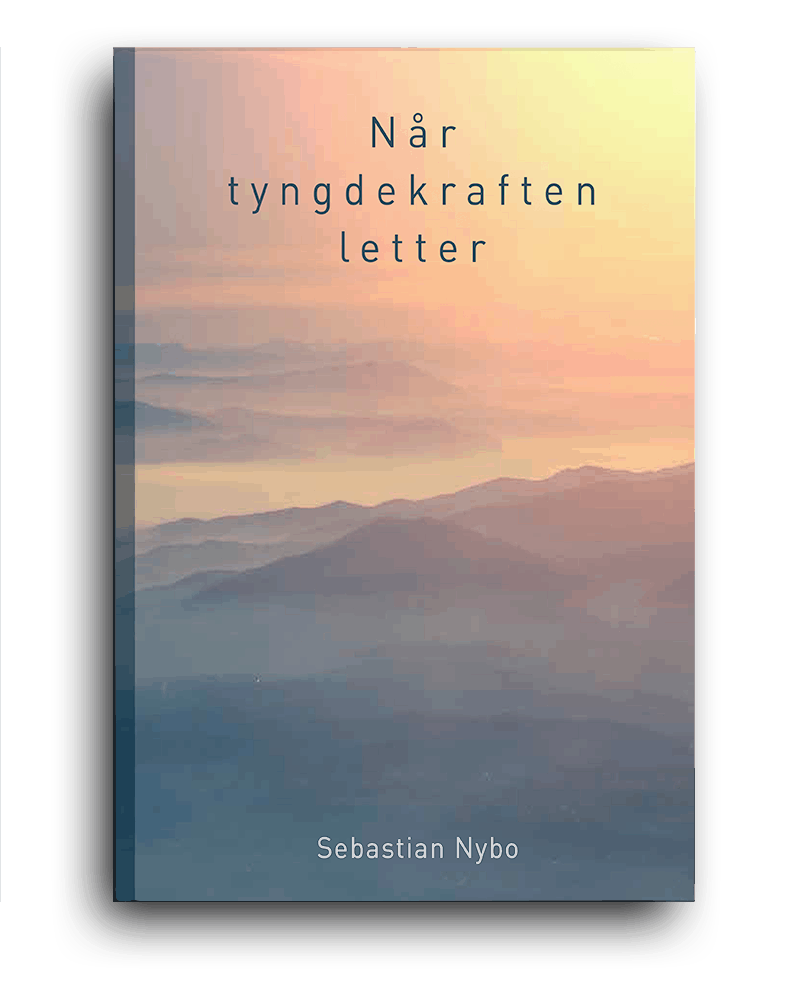 Beyond the illusion of gravity (2015) - in danish
With a firm and loving hand, Beyond the illusion of gravity, makes up for the religious dogmas, the self-obedience of the spiritual elite and the irresponsible passivity of pop Buddhism, and shows the way to a deeper meaning and joy of life.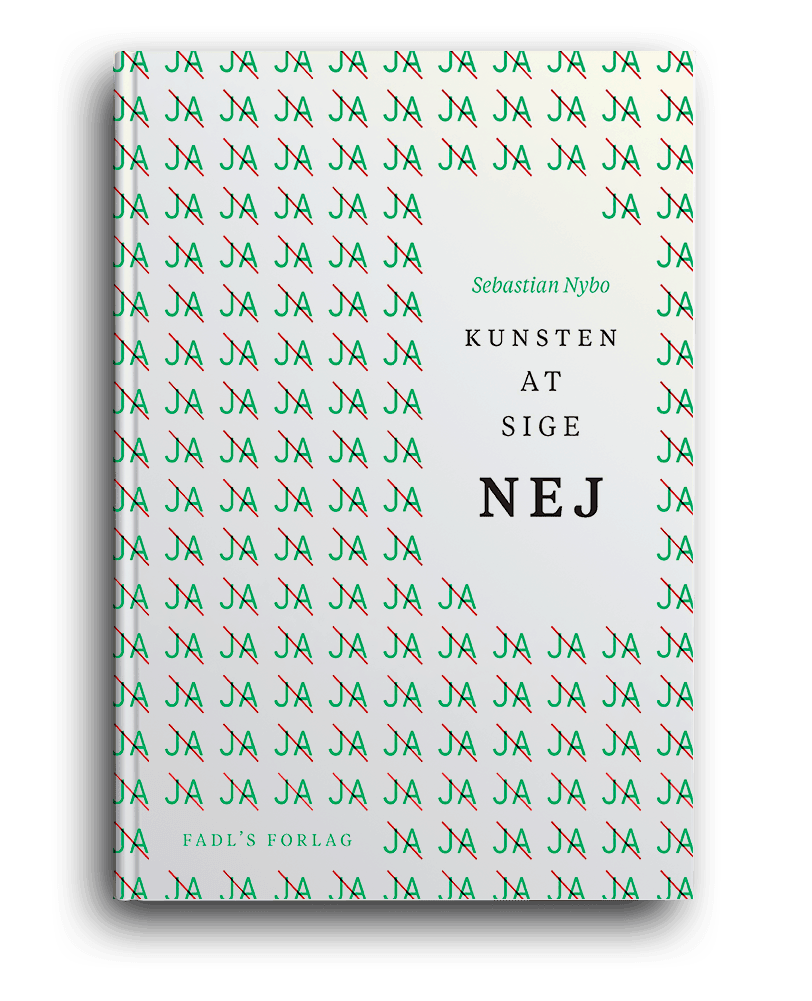 The Art of Saying No (2017) - in danish
Do you find it difficult to say no to your boss, your children, your parents or your friends. Do you take on too many tasks and have you tried being stressed by saying YES to too much?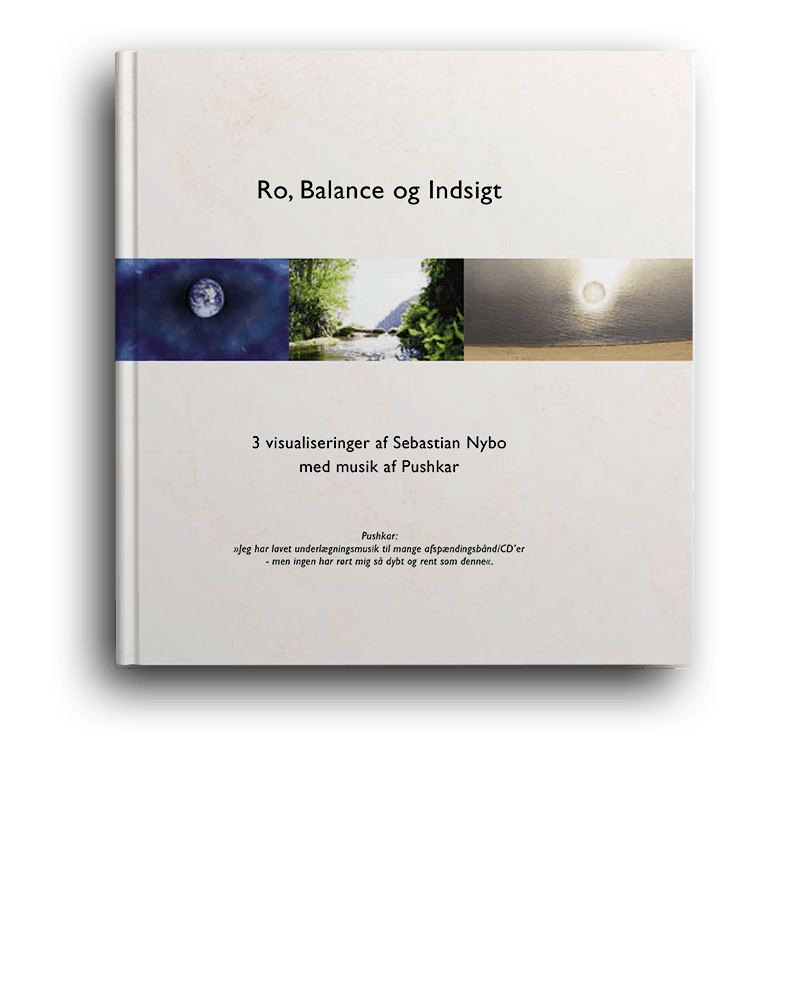 Peace, Balance and Insightfulness (1999) - in danish
The three guided visualizations on the CD serve the purpose of providing peace, balance and self-insight. The CD comes in a small and practical book that instructs, elaborates and provides insight into how to use the CD optimally.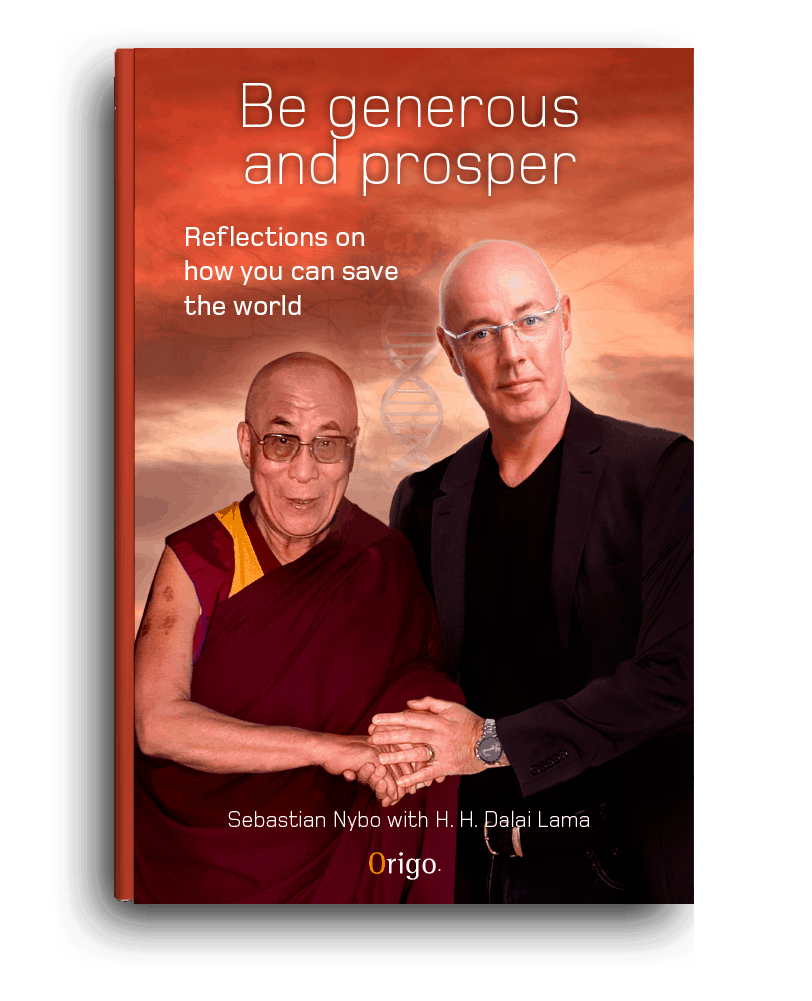 Be generous and prosper (2009) - IN ENGLISH
More and more people feel so overwhelmed by the trouble the world is facing today that they don't know where to begin – so they do the worst thing of all – NOTHING. We have become our own worst nightmare. The good news is that you can save the world – and prosper – just by being you.
Beyond the Illusion of Gravity (2015) - IN ENGLISH
This book puts life, death, God, and all sorts of other things back in their original form, just as a chiropractor would reposition dislocated bones. It shows how simple and revitalizing the message of spirituality really is – but also how some people interpret it in a distorted and restrictive way.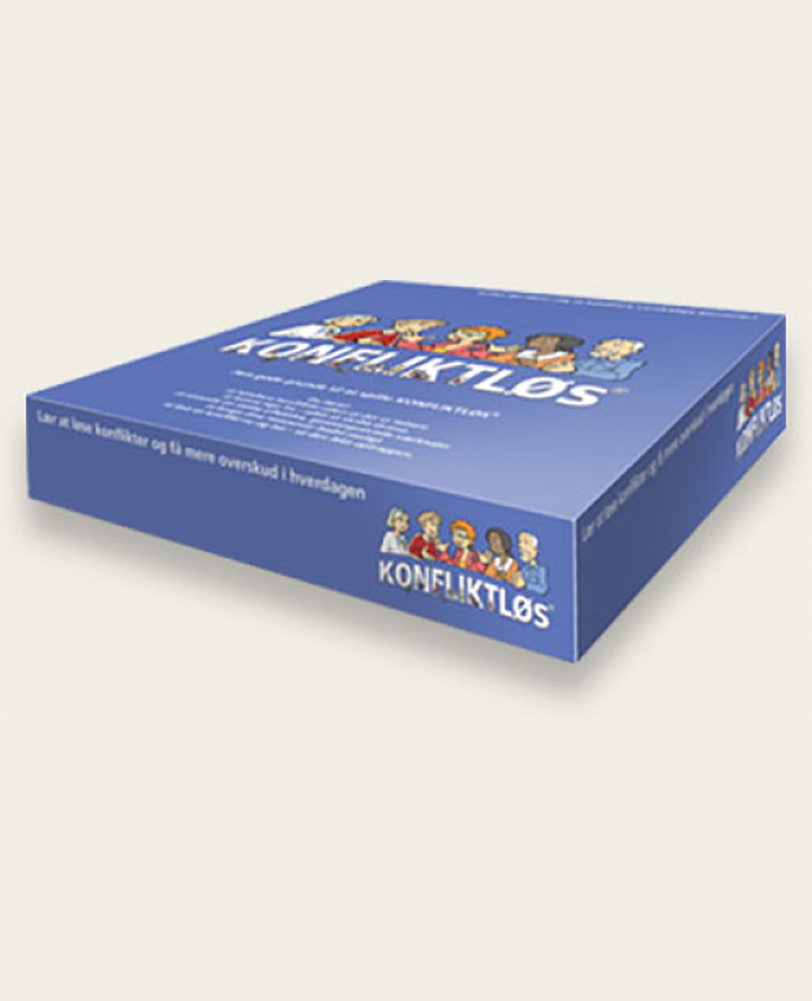 Conflict-free - in danish
The board game CONFLICT-FREE® is the first game designed to teach the player to resolve everyday conflicts quickly, efficiently and without losers or unnecessary drama. The game has been developed by one of Denmark's most recognized occupational psychological advisors in close association with game psychologists, conference providers and customers.
In an easy and fun way, you get – via CONFLICT-FREE® – access to a number of unique tools based on more than 30 years of experience from real life.
Have fun learning at the game boards…!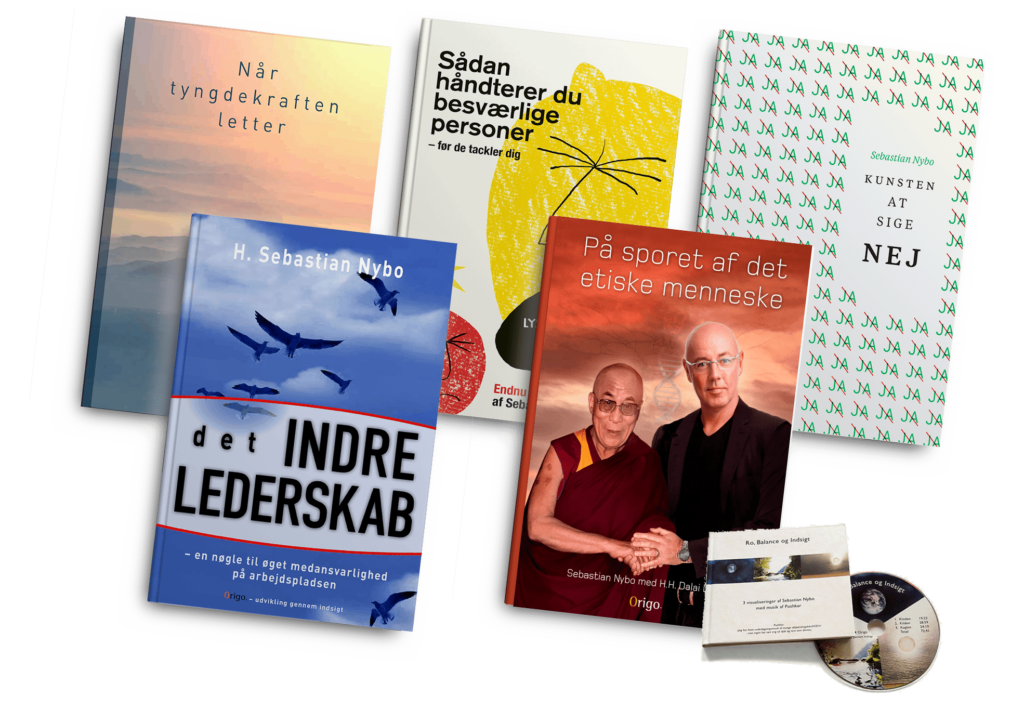 Complete package with products from Sebastian Nybo. Contains the 5 books Beyond the illusion of gravity, Be generous and prosper, The Inner Leadership (in danish), How to Handle Difficult People (in danish), The Art of Saying NO (in danish) and the CD Peace, Balance and Insightfulness (in danish).